Do not miss the deadline for submitting papers until June 15th!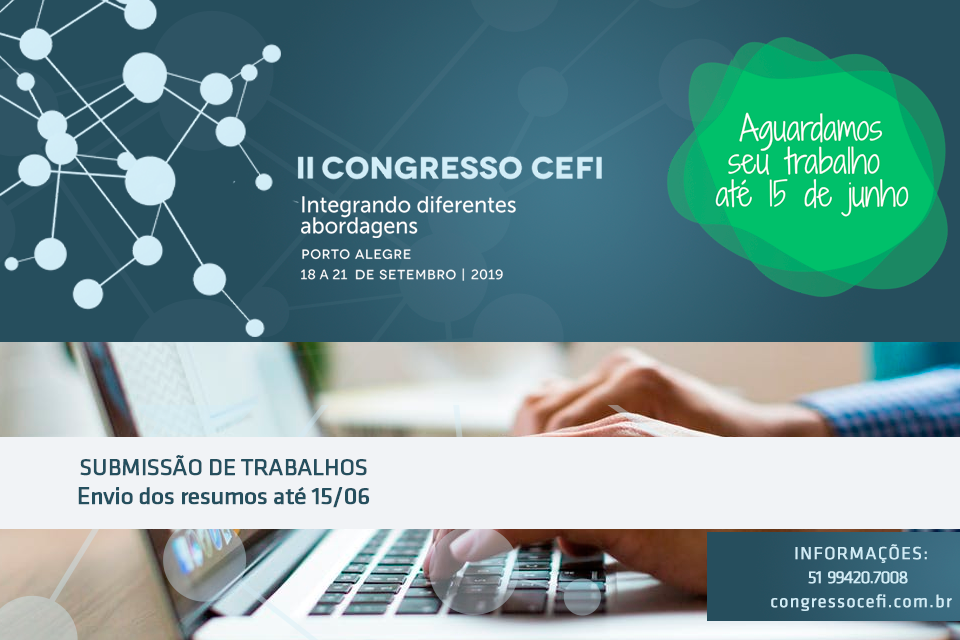 The Second CEFI International Congress - Integrating Different Approaches has been prepared with great dedication and commitment by our staff. We already have dozens of speakers (national and international) confirmed. Another great long awaited moment in Congress is the presentation of the papers. Papers will be accepted in the modalities Poster and Oral Presentation. Each lead author may submit only one paper in each mode. There is no limit to the submission of works as co-author. Check out the awards:
1st places - 300,00 + full scholarship for Extension Course
2nd places - 200.00 + half scholarship for Extension Course
3rd places - 100.00 + half scholarship for Extension Course
The event will be held from 18 to 21 September in Porto Alegre. To learn more go to https://bit.ly/2E5ecTB , send to Jobscongresso@cefipoa.com.br or call (51) 99420- 7008.